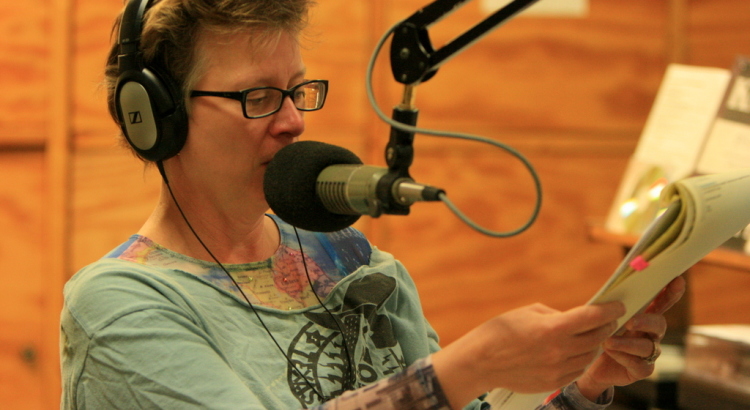 The blog on this website was a prototype for Everybody's Folk Music Blog, which is a separate wordpress site with a new domain: www.everybodysfolkmusicblog.org. EFM Blog enables comments, subscriptions, submissions, and donations along with twice-weekly posts.
In February 2014, I ended my two-hour weekly broadcast radio show, "Everybody's Folk", and left KNON 89.3 FM, Dallas for new horizons. It was a great fifteen-month run, and I hope to be on the air again some day, maybe back with my friends at KNON. Getting to program a folk-format radio show had me listening to all kinds of music, meeting lots of musicians, and going to events and festivals. I learned so much.
Now it's time to take up the headphones once again. Everybody's Folk Music Blog will allow me to share my music discoveries with you, the reader, and I hope to be able to feature lots of sound files and photos, too. By continuing my study of this dynamic genre, I'll be ready for radio when that opportunity comes again. I hope the blog makes a place for itself so that the reviews and posts that I write are meaningful to the artists I write about.
The format for my radio show was broad: "Archival, Folk Revival, and Contemporary Music of North America, Texas, and North Texas." I'll continue that format with this blog, but since I won't have to provide actual recordings for everything I write about, I'll be able to go back even farther (Child Ballads, anybody?) and delve into diverse topics of interest to folk and Americana lovers.
Thank you to everyone who has been so supportive of Everybody's Folk, the radio show. I look forward to hearing from you in the weeks and months to come!